Conservative leadership contenders Boris Johnson and Jeremy Hunt have faced Scottish party members at a hustings event in Perth.
Both men have pledged to protect the UK union after warnings from senior Tory politicians that it could be at risk.
Prime Minister Theresa May made a speech in Stirling on Thursday urging her successor to prioritise the union.
First Minister Nicola Sturgeon wants to hold a fresh Scottish independence referendum in the second half of 2020.
She said Mrs May's speech – which urged Mr Johnson and Mr Hunt to "think creatively" about how to keep the UK together – was "too little, too late".
The hustings in Perth was the latest in a series of events around the UK which see the two candidates make a speech to local members before taking questions from a host and the audience.
Party members should receive their ballots in the coming days, with the winner to be announced on 23 July.
A YouGov survey of Conservative members in June suggested that a majority would prefer Brexit to go ahead even if it caused Scottish independence, while another opinion poll suggested that a majority of Scots could back independence if Mr Johnson became prime minister.
A series of senior politicians have come forward to voice concerns about the union, with Mrs May's speech in Stirling echoing the words of her de-facto deputy, David Lidington – and those of former prime minister Gordon Brown, who said the UK was "more at risk" than it had ever been.
Ms Sturgeon predicted that Scotland was "heading inexorably towards independence" regardless of who wins the contest.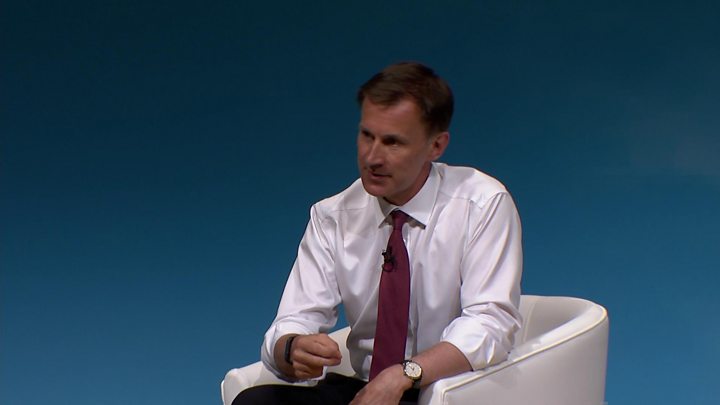 Speaking in Perth, Mr Hunt insisted he would "not engage" with the Scottish First Minister on the possibility of another ballot.
He said: "I will engage fully, responsibly and generously on everything that helps Scotland move forward but I will not engage with (Nicola Sturgeon) on the issue of independence, which will take Scotland backwards.
"If she asks for a second independence referendum, I will decline in the most British and polite way, but it will be a no."
The Foreign Secretary also hit out at the Scottish government, saying ministers in Edinburgh must do more to prepare for the possibility of a no-deal Brexit.
He claimed the current arrangements were "very disappointing", saying: "All of us have to do more but to date as I've been watching the no-deal preparations I would like to see more focus on that from Nicola Sturgeon.
"(The Scottish Government) have been very disappointing in their preparations of a no-deal Brexit, which none of us want, but any responsible government or authority in the United Kingdom should be taking seriously because there is that risk."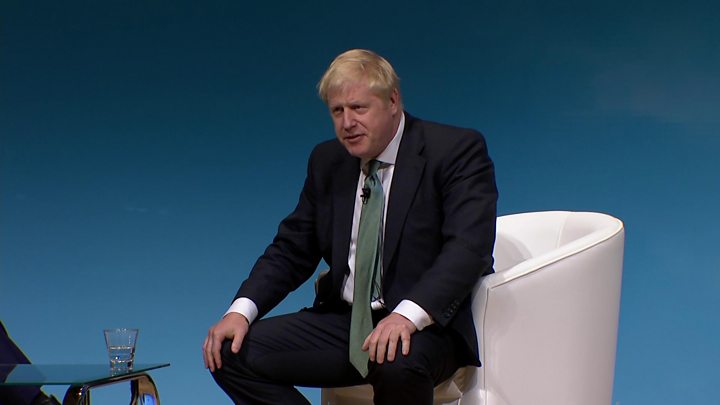 He insisted it was "not the time" to detail what steps the Scottish government should be taking but added: "I think they know, and we know, the areas where more can be done."
The foreign secretary has won the backing of Scottish Conservative leader Ruth Davidson, and the bulk of the party's MSP group at Holyrood also signed a letter supporting him.
Mr Hunt also said he would mitigate the impact of a no-deal Brexit in response to claims it could threaten the union.
He added: "We should always be alive to the risks to the union but also confident about its great, great future.
"If we get things wrong then of course those risks increase."
He added: "That's why, if we end up with a no-deal Brexit we have got to take every possible measure to prepare and support businesses in Scotland and other parts of the UK."
Mr Hunt said that the UK was a democracy that had voted to leave the EU and "it wouldn't solve anything to put Brexit at risk, it would create further divisions, further instability and I think that's what Nicola Sturgeon would want".
'Once-in-a-generation choice'
Mr Johnson won more backing among Scottish Conservatives during the ballots of of MPs at Westminster.
He told the audience a "successful, pragmatic Brexit could be a wonderful thing to entrench and intensify the union".
After Brexit he asked would the SNP campaign to "hand back control of Scottish fisheries to Brussels".
"I've done a lot of campaigning, I wouldn't want to campaign on that ticket."
Mr Johnson said he would put "the union before Brexit, but Brexit can entrench the union".
Challenged on whether he would allow a second Scottish independence referendum, Mr Johnson said: "My view is that you had a referendum in 2014 when the people of this country were promised … that this was a once-in-a-generation choice they were making."
He added: "I don't think there is any case for breaking that promise."
Asked if there was a majority for it in Scotland he said: "I think there was a democratic vote by the people of Scotland which was pretty conclusive."
'Loyal husband'
Pressed again on whether he was ruling out another referendum he said: "I see absolutely no case for having a second referendum in Scotland. I think it's absurd."
Mr Johnson was again challenged at a hustings about aspects of his personal life and refused to be drawn.
Asked by a Tory member whether a good prime minister needed to be "a loyal husband and father", Mr Johnson replied: "I think that on these sorts of things, I have been asked all sorts of questions in the last 20 or 30 years, and I just don't comment on that stuff.
"What people in this country want to hear is what my plans are to get Brexit over the line, what I'm going to do to unite our country and the ideas I have for a fantastic agenda of modern conservatism."
The female Tory member who asked the question said that his refusal to answer meant voters would "come to their own conclusion and it may not be a favourable one".
Mr Johnson replied: "Then I'm going to have to live with that."