Prince William and Kate Middleton took a commercial flight to Scotland alongside their children, Prince George, Princess Charlotte and Prince Louis, for their annual family trip to Balmoral Castle with Queen Elizabeth and Prince Philip.  
The Duke and Duchess of Cambridge and their children were joined on Thursday's commercial flight by their nanny Maria Teresa Turrion Borrallo. The group flew budget airline Flybe for a short jaunt from Norwich to Aberdeen.
A representative told E! News that the airline was "delighted" the royals flew with Flybe again, as they've done before (just as, of course, Harry and Meghan have flown commercial many times, and other royals have flown private).
It seems the Cambridges mostly flew under the radar during the flight, as people didn't realize it was them until after the plane landed.
"The family were sat right at the front. I fly this route all the time and we were none the wiser. No one knew they were on the flight," a fellow passenger told the Daily Mail. 
Once the family disembarked and headed toward awaiting Range Rovers, people began to realize it was the royals.
Harry and Meghan have yet to comment on their private plane controversy, but many of their celebrity friends have spoken up on their behalf. "Good Place" actress Jameela Jamil called out the English press for making such a big deal out of the flights and said it was purely because of Meghan's race.
"Dear England and English press, just say you hate her because she's black, and him for marrying a black woman and be done with it," she wrote Tuesday on Twitter. "Your bullying is so embarrassing and obvious. You've all lost your marbles."
The actress also made the case that it's not safe for "civilians" to ride alongside people of power on planes.
"And ALSO, it's not safe for us to be on the same planes as royals or presidents you absolute muppets," she added. "They are prime targets for kidnap and sometimes assassination. It's in the interest of us civilians to not be endangered by proximity to people in such powerful positions." 
Singer Pink called for kindness toward the couple, while Elton John said that he was the one who had hired a private flight for the family, for their protection. Meanwhile, Ellen DeGeneres told a personal story about the two to try to calm down some of the criticism.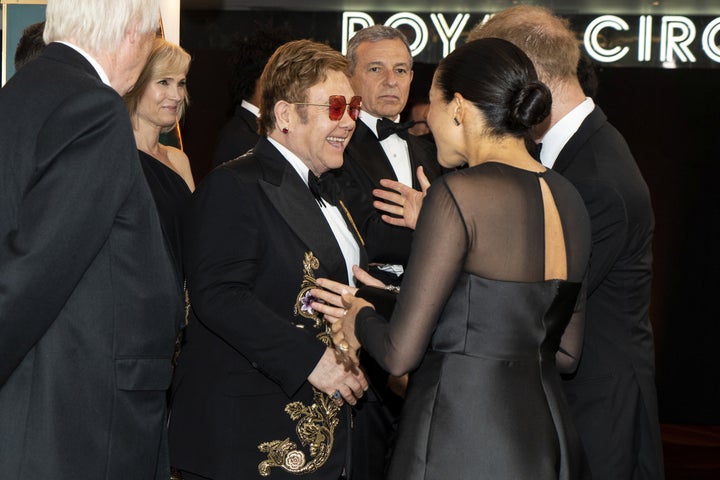 "Portia and I met Prince Harry and Meghan in England to talk about their work on wildlife conservation," the talk show host and comedian tweeted on Monday.
"They were the most down-to-earth, compassionate people. Imagine being attacked for everything you do, when all you're trying to do is make the world better," she added.
REAL LIFE. REAL NEWS. REAL VOICES.
Help us tell more of the stories that matter from voices that too often remain unheard.