Washington quarterback Dwayne Haskins should have been finishing his first NFL victory Sunday. Instead, he was taking selfies with fans.
The rookie missed the final play of host Washington's 19-16 triumph over Detroit because of his poorly timed photo op. Coaches were looking for Haskins to wrap up the contest with a kneel-down. Instead, backup quarterback Case Keenum had to come in to run out the clock.
"I thought the game was over with already, but I'll get it next time," Haskins said, per the New York Post.
Washington interim coach Bill Callahan told The Washington Post he wasn't laughing at the blunder. "We'll address that," he added.
Haskins completed 13 of 29 passes for 156 yards in his third NFL start. He led the team to a go-ahead field goal with 16 seconds left, and an interception by Washington with a few seconds remaining sealed the game. But Haskins was unavailable for the victory formation.
At least one of the fans with whom he took a selfie was certainly ready to cut the rookie some slack.
"For it being his first win outside of college, and him being so young, it's completely within the lines of what you would expect for him to feel and how he should act," Jaime López-Verduzco said, per The Washington Post. "This just shows that Dwayne is very in touch with his fans."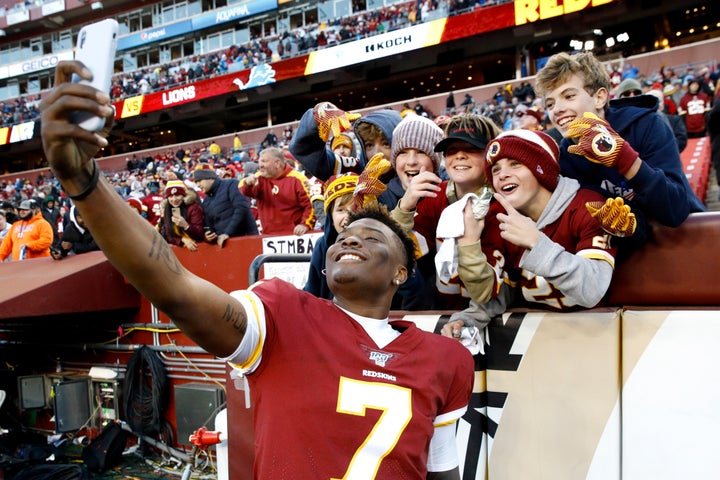 REAL LIFE. REAL NEWS. REAL VOICES.
Help us tell more of the stories that matter from voices that too often remain unheard.