Love Island is to return on Monday night after Saturday and Sunday's episodes were cancelled following former host Caroline Flack's death.
ITV said the show would feature a tribute to Flack, who was found dead in her north London home on Saturday.
A lawyer for the 40-year-old's family said she had taken her own life.
Flack was replaced as host of the dating show after being charged with assaulting her boyfriend last year, and had been due to stand trial.
ITV said it had chosen not to air Sunday's show "out of respect for Caroline's family", adding "all of us are absolutely devastated".
"Love Island will return [on Monday] night which will include a tribute to Caroline who will be forever in our hearts," the broadcaster added in a statement.
Her management company said she had been "under huge pressure" since the assault charge.
Following her death, a petition was launched calling for new laws to prevent sections of the media "knowingly and relentlessly bullying people, famous or not".
The petition, calling for the introduction of "Caroline's Law", has had more than 500,000 signatures so far.
---
Information and support
If you or someone you know needs support for issues about emotional distress, these organisations may be able to help.
---
Flack's friend Mollie Grosberg contacted BBC News and called Flack's death a "massive and painful and heartbreaking loss".
She also shared on Instagram a picture of Flack taken on Friday night, the last time she saw her.
Love Island's sixth season and first winter series, which is currently being filmed in South Africa, is due to end on Sunday, 23 February.
Flack stood down from the show after she was charged with assaulting her boyfriend, Lewis Burton, in December. She denied the charge.
Her management company has criticised the Crown Prosecution Service (CPS) for refusing to drop the charge against her, even though Mr Burton said he did not want the case to go ahead.
Bail conditions had stopped Flack having any contact with Mr Burton ahead of her trial next month.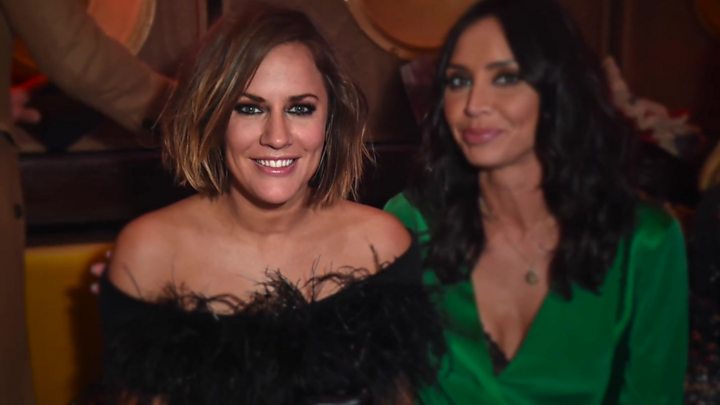 The CPS said it would not comment on the specifics of the case but in response to questions about its role, it outlined on Sunday how it reached decisions over whether or not to charge someone.
A statement said: "We do not decide whether a person is guilty of a criminal offence – that is for the jury, judge or magistrate – but we must make the key decision of whether a case should be put before a court."
It said every decision over whether to charge someone is based on the same two-stage test – does the evidence provide a realistic prospect of conviction, and is it in the public interest to prosecute?
That includes asking how serious the offence is, the harm caused to the victim and whether prosecution is a proportionate response.
Former chief prosecutor Nazir Afzal said his impression was that the case had been determined to be a serious case, and one which the CPS felt it should proceed with "regardless of what the victim thought".
On Sunday, Mr Burton wrote an emotional tribute to Flack on Instagram, promising he would "try [to] make you proud everyday".
"I am so lost for words I am in so much pain I miss you so much I know you felt safe with me you always said I don't think about anything else when I am with you and I was not allowed to be there this time I kept asking and asking," the 27-year-old tennis player wrote.
On Monday, former Love Island contestants spoke of their feelings on The Victoria Derbyshire Show.
Tyla Carr, who was on the show in 2017, said there was a "a huge problem with social media".
"There is no control over what people say and what people post. Something needs to be done about it," she said.
"I know from seeing [Flack's] Instagram account that there were some horrendous comments there and I have experienced that myself. People say ignore the comments, but you can't."
Cally Jane Beech, who was one the show in 2015, agreed controls on what people say on social media needed to be be put in place.
"There needs to be better protection for people, setting up identification when you open a profile or account, there needs to be some sort of ID attached to it so that you are accountable for what you say to people."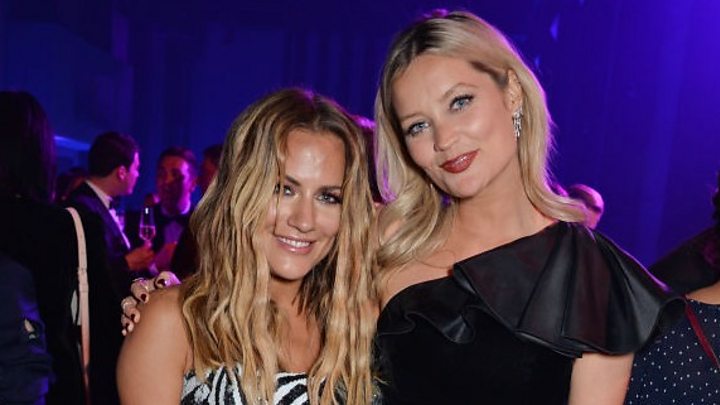 The Masked Singer host Joel Dommett paid tribute to Flack during a fundraising gig for the mental health charity Comedy Against Living Miserably.
"I just wanted to talk about it with you because I didn't want to do a gig about mental health without addressing what I think in our industry is the maddest thing to happen in a long time, it's so sad," he told the audience.
Dommett said he had spoken to Flack just weeks before she died but she had not replied to a message he had sent her on Thursday.
"I said, 'Hope you're OK, hope you're doing alright' and she saw it. We all feel like maybe we should have done more, but she had people around her and I think that's really great, and I'm just really sad.
"I just feel like we should all be nicer to each other, we are all accountable and I think that is the problem."
Laura Whitmore, who replaced Flack as Love Island presenter, had also paid tribute to her "vivacious" and "loving" friend on Sunday.
Writing on his Instagram story on Monday, former Apprentice candidate and Flack's ex-boyfriend Andrew Brady said: "I love you Caroline Flack and I think I always will."
He strongly criticised the press treatment of Flack in recent years, adding: "I would ask all you journalists to kindly remove all the negative pieces you ever wrote."
Responding to reports that the ambulance service was called to Flack's address the day before she was found dead, a London Ambulance spokesperson said: "We were called shortly after 22:30 on 14 February to a residential property in north London.
"Crews attended and, following a clinical assessment, the person was not taken to hospital. Due to patient confidentiality we cannot comment further."
Dozens of celebrities and former Love Island contestants paid tribute to Flack, who had also co-hosted The X Factor and won Strictly Come Dancing in 2014, describing her death as "heartbreaking".
Channel 4 has said it will not broadcast its forthcoming show The Surjury, which was to have been hosted by Flack.
Follow us on Facebook, or on Twitter @BBCNewsEnts. If you have a story suggestion email [email protected].