Brazilian President Jair Bolsonaro has ruled out accepting a G7 offer of aid to fight fires in the Amazon rainforest unless he gets an apology from his French counterpart, Emmanuel Macron.
Mr Bolsonaro said the French leader should apologise for insulting him personally by calling him a liar.
Mr Macron had accused him of "lying" about fighting climate change.
Aid worth $22m (£18m) was announced by Mr Macron at a summit in France of the seven leading industrial powers.
Satellite data show a record number of fires burning in Brazil, most of them in the Amazon region.
Earlier, Brazilian ministers said the G7 money was not needed and they accused foreign powers of wanting control of the Amazon.
How personal is the row?
Last week, Mr Macron said Mr Bolsonaro had "lied" to him at a G20 summit in Osaka, Japan, in June by failing to respect his climate commitments and by failing to pursue biodiversity.
Mr Macron said France would not ratify a huge trade deal with South American nations unless Brazil did more to fight fires in the Amazon.
On Tuesday, Mr Bolsonaro told reporters in the capital Brasilia: "Mr Macron must withdraw the insults that he made to my person. Firstly, he called me a liar."
He also accused Mr Macron of questioning Brazilian sovereignty over the Amazon region, Brazilian news website G1 reports.
"To talk or to accept anything from France, whether it be with the best possible intentions, he [Mr Macron] will have to withdraw those words and then we can talk," he said.
The two presidents hold sharply different political views, with Mr Bolsonaro hailing from the far right in Brazil and Mr Macron elected in a run-off against the far right in France.
In another development, Mr Bolsonaro responded to a joke on Facebook mocking the age of Mr Macron's wife Brigitte who, at 65, is 25 years his senior. He wrote: "Do not humiliate the guy, ha ha."
Asked about Mr Bolsonaro's remarks, Mr Macron said they were "extraordinarily rude" and "sad".
Adding to the row over the aid offer, Mr Bolsonaro's chief of staff, Onyx Lorenzoni, mocked the fire that ravaged Notre-Dame cathedral in Paris in April.
"Macron cannot even avoid a predictable fire in a church that is part of the world's heritage and he wants to give us lessons for our country?" he said, quoted by the Globo news website.
Does Brazil need help to fight the fires?
As the largest rainforest in the world, the Amazon is a vital carbon store that slows down the pace of global warming. It spans a number of countries, but the majority of it falls within Brazil.
Wildfires often occur in the dry season in Brazil but satellite data published by Brazil's space agency show an increase of 80% this year.
BBC analysis has also found that the record number of fires being recorded coincides with a sharp drop in fines being handed out for environmental violations.
Mr Bolsonaro has previously said his government lacks the resources to fight the record number of fires in the Amazon region but his government is also being accused of slashing funding for environmental protection.
"The funding for Brazil's environment agency has gone down by 95% this year," Yadvinder Malhi, professor of Ecosystem Science at the University of Oxford, told the BBC's Today programme.
On Friday, President Bolsonaro authorised the military to help tackle the blazes.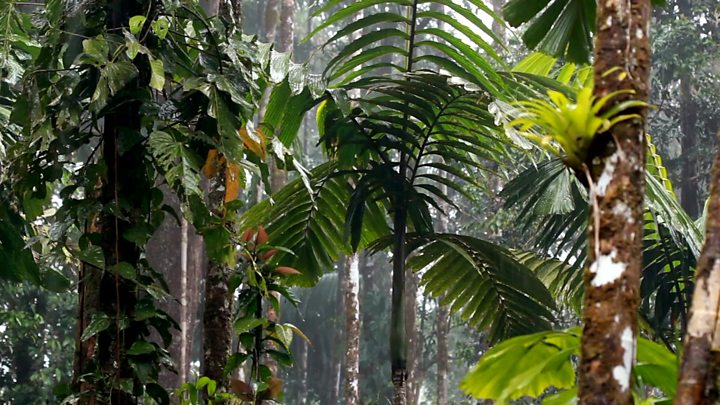 Brazil says 44,000 soldiers have been deployed to combat the fires and environmental crimes in the Amazon, and military operations are under way in seven states as the result of requests for assistance from local governments.
What was pledged at the summit?
The $22m was announced on Monday as the leaders of the G7 – Canada, France, Germany, Italy, Japan, the UK and the US – met in Biarritz, France.
Mr Macron said the funds would be made available immediately – primarily to pay for more firefighting planes – and that France would also "offer concrete support with military in the region".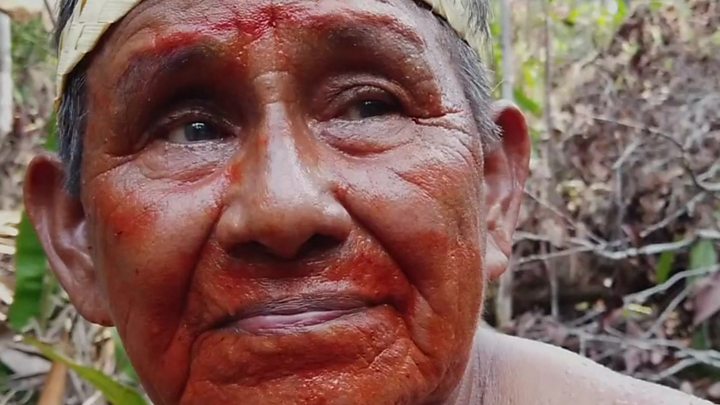 Greenpeace France described the G7's response to the crisis as "inadequate given the urgency and magnitude of this environmental disaster".
As international concern over the fires spread, Hollywood actor Leonardo DiCaprio pledged $5m towards helping the rainforest.
Why is Bolsonaro so prickly about foreign aid?
He has long maintained that European countries are trying to gain access to Brazil's natural resources. He alleges that European interest in the welfare of the Amazon is a thin guise for attempts to gain a foothold in the region.
Asked by international journalists about environmental protection of the Amazon at a press briefing on 6 July, he said: "Brazil is like a virgin that every pervert from the outside lusts for."